Model SGC-400, SGC-401 Isolated Driver
The Model SGC-400 / SGC-401 Isolated Low-Side Driver provides a high current, low side drive output from a low level digital signal from an embedded system, PC, data acquisition and control system digital output, or PLC digital output. The Model SGC-401 provides the same functionality and features a high side drive output. The SGC-400 and SGC-401 Isolated Drivers are intended for general purpose solenoid and actuator drive in industrial control, and automotive test and development applications where only a low level digital signal is available.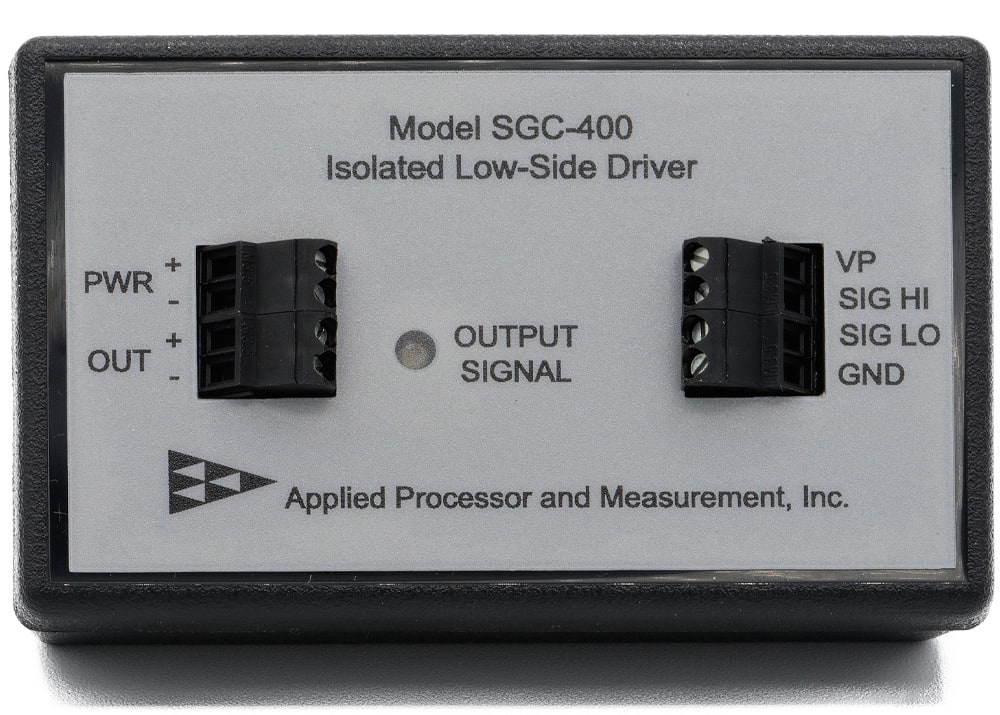 The Model SGC-400 module turns a low drive signal into a 50W peak low-side drive control signal for PLC and PC solenoid and actuator drive applications.
| Application | Input |
| --- | --- |
| Stand-alone | 5 to 28V, DC or PWM |
| Optically isolated trigger | |
| Contact closure trigger | |
| Output | Features |
| --- | --- |
| 90% to 15% adjustable | Up to 50W peak |
| 1 to 50V | Low-side drive (SGC-400) |
| | High-side drive (SGC-401) |